This week's giveaway is closed.



Happy (almost) Graduation! It's been a long 4 years for us, so we'd like to end it with a bang!


Every Monday we will post
5
books (or more if we get more books) from the list. You will have until Sunday morning to enter your name into the drawing. After that, the 5 books will be awarded and the next 5 books will be announced. So if there's anything you want in specific, you'll just have to check in with us every week till it's drawn.
Here are the this week's books: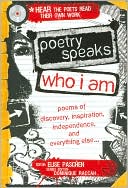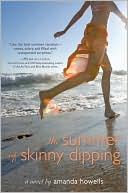 We will be giving away copies of:


Gimme a Call

by Sarah Mlynowski (SIGNED)


Magickeepers

: The Pyramid of Souls

by Erica Kirov

Poetry Speaks

Who I Am

by Elise Paschen and Dominique Raccah

Bruiser

by Neal Shusterman

The Summer of Skinny Dipping

by Amanda Howells
For a
COMPLETE
list of the books in the giveaway go to
THIS POST

Want to win a copy? Here are
5
ways you can enter.

+1

(You have to do this one)

Leave a comment with your e-mail, and list the order in which you want the books

(1:Really Want! - 5:Kind of Want)

+1

Link to this contest on your blog.

(You get another entry for everyplace you link)

+1

Link to this contest on your Facebook/Myspace

+1

Twitter this contest

+1

Like us on Facebook :

YAthenaeum

Please provide evidence that you did the above (links will do).

Winners for this week will be drawn on
Sunday May 9th
.

Books will be awarded as such:

1st drawn:

First book on their list


2nd drawn:

First available book on their list

And so on...

Good luck!

-The YAthenaeum Team