THIS CONTEST IS NOW CLOSED
Happy New Year everyone (well, almost)! It's been a long year for all of us, so we'd like to start this new year with a bang! A
purple
bang at that!
Why is it purple you ask? Because all the books we're giving out have
PURPLE
covers!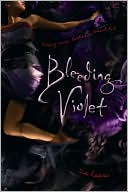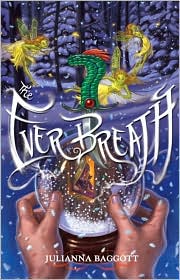 We will be giving away Advanced Reader Copies of:
UPDATE
As a last minute update we're adding one more book to the giveaway:
An Advanced Readers Copy of:

So instead of 4, we will be drawing 5 winners! If you've already entered this contest, Wanderlust will be added as your fifth choice, but new entrants are welcome to place it wherever they want.
Want to win a copy? Here are
5
ways you can enter.
+1

(You have to do this one)

Leave a comment with your e-mail, and list the order in which you want the books

(1:Really Want! - 4:Kind of Want)

+1

Link to this contest on your blog.

(You get another entry for everyplace you link)

+1

Link to this contest on your Facebook/Myspace

+1

Twitter this contest

+1

Become a fan on Facebook of YAthenaeum

Please provide evidence that you did the above (links will do).



Winners will be drawn on
January 20th
.
Books will be awarded as such:
1st drawn:

First book on their list


2nd drawn:

Second book on their list

And so on...



Hope you all enjoy the New Year and good luck!
-The YAthenaeum Team