Random:
There are a few teasers on Jeannine Garsee's

blog

including one for her own book, one for the sequel to

Need

by Carrie Jones, among others.

Linda Joy Singleton posted about the So You Think You Can Dead Girl Dance contest. More details on her

blog.

The 2009 Nebula Award nominees were

announced

.
Sophomore Undercover by Ben Esch

The Singing: The Fourth Book of Pellinor by Alison Croggon

Promises in Death by J.D. Robb

If I Grow Up by Todd Strasser

Bull Rider by Suzanne Morgan Williams

Book T

wo of the Travelers by Walter Sorrells and D. J. MacHale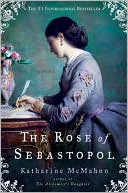 Books that come out this week:
March 1-

Dead Girl Dancing

by Linda Joy Singleton

March

1-

Circle Of Flight

by John Marsden

March

3-

The Boyfriend Game

by Stephie Davis

March

3-

Spring Breakup

by Stephanie Hale

March

3-

Lifting the Sky

by Mackie d'Arge

March

3-

The Amaranth Enchantment

by Julie Berry

March

5-

Zombie Queen of Newbury High

by Amanda Ashby

March 5

-

Trouble in Timbuktu

by Christina Kessler

March 5

-

Torched

by April Henry

March 5

-

The Rose of Sebastopol

by Katharine McMahon

March

5-

Just One Wish

by Janette Rallison

March

5-

Firebirds Soaring

by Nancy Springer, Jane Yolen, Laurel Winter, and Nina Kiriki Hoffman

March

6-

Messed Up

by Janet Nichols Lynch
-The YAthenaeum Team