Random things:
Congratulations to Judy Blundell who's book

What I Saw and How I Lied

won the National Book Award for young people's literature! We'd also like to again congratulate the other finalists, E. Lockhart, Laurie Halse Anderson, Tim Tharp, and Kathi Appelt.

In order to create excitement for the 10th and final Princess Diaries book,

Forever Princess

, Harper Collins has put up the entire first Princess Diaries book

online

for anyone to read.

Sadly,

TTYL

by Lauren Myracle

has been removed

 in the Round Rock school district's middle school libraries by the Superintendent. Honestly, those on this team do not agree with this decision and feel it should be up to the parents to control what their students read and not the schools, but feel free to have your own opinion on the matter.
Books that came out this past week:
Trouble in My Way by Michelle Stimpson

Night World No. 2 by L.J. Smith

Eclipse: Book Twelve (Sweep) by Cate Tiernan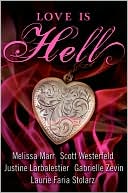 B
ooks th
a
t come out this week:
Nove

m

ber 25-

The Parliament of Blood

by

Justin Richards

November 25- Love is Hell

by

Scott Westerfeld, Melissa Marr, Justine Larbalestier, and Gabrielle Zevin,

Laurie Faria Stolarz

November 25- Lip Gloss Jungle by Melissa De La Cruz

November 25-

Lily Dale: Connecting by

by

Wendy Corsi Staub

November 25-

Exposed by

by Susan Vaught

November

25- Crowned

by

Julie Linker

Novemb

er 25-

Belle: A Retelling of "Beauty and the Beast"-

Cameron Dokey

November 25-

Lankhmar Book 7: The Knight and Knave of Swords

by Fritz Leiber