(If a movie hasn't been made to speed up the creative process)

So Halloween is just around the corner, and if you still haven't picked out your costume, here are some easy steps to dress up like your favorite book character.

A few weeks ago Lisa Mantchev, author of
Eyes Like Star
s, decided to host a
contest
to help people dress up as her characters for Halloween. I had never given it much thought, but designing the costumes the YAthenaeum Team members wear at book signings is a big part of what I do, so I decided to make this How-To post to help anyone who is first stepping into the realm of costuming without visuals.

So first of all, yes, while not everyone may like them, movie adaptations of books can help
a lot
when planning out a design. So if you're planning to dress up as Arwen from
The Lord of the Rings
or Lady Amalthea from
The Last Unicorn
the movies are definitely the best place to start.

I will be using Beatrice "Bertie" Shakespeare Smith from
Eyes L
ike Stars
as my model.
So now on to the first part:
Designing the Costume
First thing to do is skim the book and look for any pages that may describe the character you are going to dress up as, mark these pages.


Physical details are usually given, but their attire is not always described in detail. Try to take the setting of the book as a way to figure out the outfit.

Start sketching, draw, throw in as many designs as possible, you can pick and choose later.

After you have several designs, pick what you like from each and combine them to make the perfect outfit.
Like I said, I will use Bertie as my example. Bertie is said to have fiery blue hair and lives in a theater. So the hair part comes natural, but when designing her clothes, I imagined her to have strange outfits that would derive from several different plays and times. So I threw in layered skirts, corsets, billowy shirts, and anything sparkly that made me think of the theater. And for the sake of authenticity, why not have her carry around a copy of
The Complete Works of the Stage?
Bertie costume does not include seductively stalking air spirit.


Now on to:
Making the Costu
me
Many find this to be the scariest part if they've never been exposed to a sewing machine. Best part is, for some, you don't even need to pick up a needle.


Many costume parts can just be found at a mall, a corner shop, or a thrift store.

Write down everything you need for your costume and give yourself a budget.

Don't forget, you can pin and sew things you have at home to make a great costume!


Go out to town, and if you find things that are PERFECT for a reasonable price, buy them.

If any part is left that you couldn't find at a store or was out of your price range, the internet has great tutorials for just about anything.

When it comes to costumes,

ThreadBanger

is a place you can always turn to.

Search for sites with How-To-Sew tutorials.

Be creative! If you can't figure something out, just improvise!
The Bertie I designed has an outfit that consists of an underbust corset, a cropped vest, a poofy-sleeved blouse, an asymmetrical layered skirt, a glittery boa, ankle boots, and of course a blue wig.
So naturally, my first item to find was the corset. Now I'll be honest, corsets are not cheap, and good ones are hard to come by. These can be easily found on the internet, but the one I liked best for my design was from

Etsy

. (There is a tutorial on TB on how to make a corset)


I found a skirt and blouse that fit what I needed at

The Pyramid Collection

.

Feather boas were really cheap on

Party Feathers

I found a wig on

eBay

that was the perfect color, a little long, but that's why we have scissors.

The copy of

The Complete Works of the Stage

can be any large, bound notebook with the name written.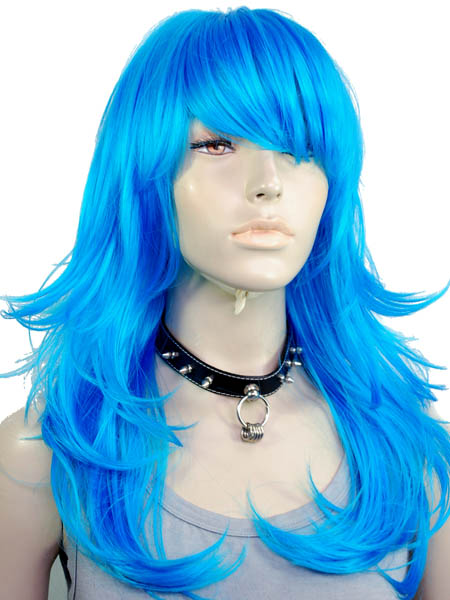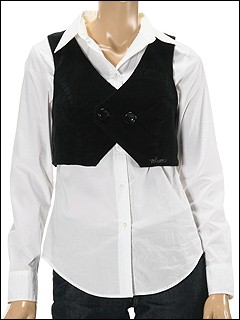 Now, with my selection I was restricted to the contents of the internet, but there are plenty of other places to find what you need.


And now the last part:
Strut Your Stuff
Once you have pieced your costume together you are ready to go out and party, knock on doors for candy, and have a good time.
Here are some of my favorite How-To Sites

ThreadBanger
Instructables
wikiHow


Now you are ready to venture into the world as a new person!

Hope this was helpful, if you have any ideas or suggestions please post them below in comments! Oh and post pictures if you dress up as any characters!

-Lorena