Random:
Susan Adrian is a staring a series of "Sock-Knockers" posts about YA books that well, knocked her socks off. More info on her

post

.

Cyn Balog posted brief recaps of her last couple of signings over on her

blog

.


The trailer for Libba Bray's

Going Bovine

is now available on the

EW

.

Heather Brewer posted the cover for

Eleventh Grade Burns

on her

blog

.

Ally Carter posted some "

Good rules for the care and feeding of author email addresses" on her

blog

.

Kristin Cashore posted info about book releases and tours on her

blog

.

Terra Lynn Childs posted a "moment-by-moment" recap of the RITA

awards

.

Lisa Gerber is making shelf space by having a

giveaway

.


Shannon Hale posted on how to be a good reader on her

blog.

Justine Larbalestier

will be making some appearances for the release of

Liar,

more info on her

blog

.


Lesley Livingston posted a teaser of

Darklight

on her

blog

.

Jaclyn Dolamore is giving away an ARC and some sketches of her upcoming book

Magic Under Glass

, more info on her

blog

.

First two stops for the Smart Chicks Kick It Tour have been announced! Toronto & Austin!

Robin

Wasserman gave a clue about her upcoming sequel

Crashed

, over on her

blog

.


Scott Westerfeld posted an even line-up for the Melbourne Writer's Festival on his

blog

.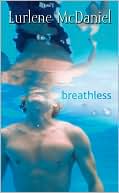 Books that came out last week:
Troubadour

by Mary Hoffman

Never Slow Dance with a Zombie

by E. Van Lowe

Karma for Beginners

by Jessica Blank

Fairest of All: A Tale of the Wicked Queen

by Serena Valentino

The Darkling Curse: Something Wickedly Weird

by Chris Mould

Breathless

by Jessica Warman

Living on Impulse

by Cara Haycak
Books that come out this week:
Aug 25-

The Walls Have Eyes

by Clare B. Dunkle

Aug 25-

Violet Wings

by Victoria Hanley

Aug 25-

Tricks

by Ellen Hopkins

Aug 25-

Tombstone Tea

by Joanne Dahme

Aug 25-

Shooting Star

by Fredrick L. McKissack Jr.

Aug 25-

Poster Boy

by Dede Crane

Aug 25-

Love Is the Higher Law

by David Levithan

Aug 25-

Go Girl!: A Planner

by Helen Exley

Aug 25-

Diary of a Witness

by Catherine Ryan Hyde

Aug 25-

Clifton Vol. 6: Kidnapping

by Bob de Groot

Aug 25-

Break

by Hannah Moskowitz

Aug 25-

Blood Promise

by Richelle Mead

Aug 25-

Another Faust

by Daniel And Dina Nayeri

Aug 25-

Andromeda Klein

by Frank Portman




Aug 25-

Alphas #1

by Lisi Harrison
-The YAthenaeum Team