Note:
We're really sorry for our lack of updates, we have plenty of reviews planned for the next few week though, so keep a lookout for those.


Random:
Jennifer Banash is giving away a copy of Stephanie Kuehnert's

I Wanna Be Your Joey Ramone

on her

blog

.

A webcast of Meg Cabot's Allie Finkle's Super Sleepover Party has been posted

here

, you also have a chance to win the bedroom set used for the party.

Melissa Marr was recently interviewed by Publisher's Weekly, go

here

to read the full article.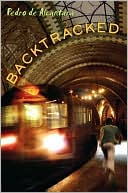 Books that came out last week:
Surface Tension: A Novel in Four Summers

by Brent Runyon

Sophomore Switch

by Abby Mcdonald

Shine, Coconut Moon

by Neesha Meminger

Highway to Hell

by Rosemary Clement-Moore

The Forest of Hands and Teeth

by Carrie Ryan

Fate

by Jennifer Lynn Barnes

Corsair

by Clive Cussler and Jack DuBrul

Backtracked

b

y Pedro De Alcantara

Alligator Bayou

by Donna Jo Napoli

Somebody

by Nancy Springer

Greener Grass

by Caroline Pignat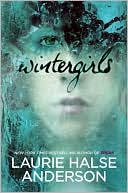 Books that come out this week:
March 15- Magic And Misery

by Peter Marino

March 17- Zenith

by Julie Bertagna

March 17- Wonderland

by Tommy Kovac

March 17- Veronique (The Divas)

by Victoria Christopher Murray

March 17- Say the Word

by Jeannine Garsee

March 17- Twilight: Director's Notebook

by Catherine Hardwicke

March 17- The Ghost of Whitehall Hill

by D. Weldon Brantley

March 17- Beach Street Knitting Society and Yarn Club, The

by Gil Mcneil

March 19- Wintergirls

by Laurie Halse Anderson

March 19- The King's Rose

by Alisa Libby

March 19- Jane In Bloom

by Deborah Lytton
-The YAthenaeum Team